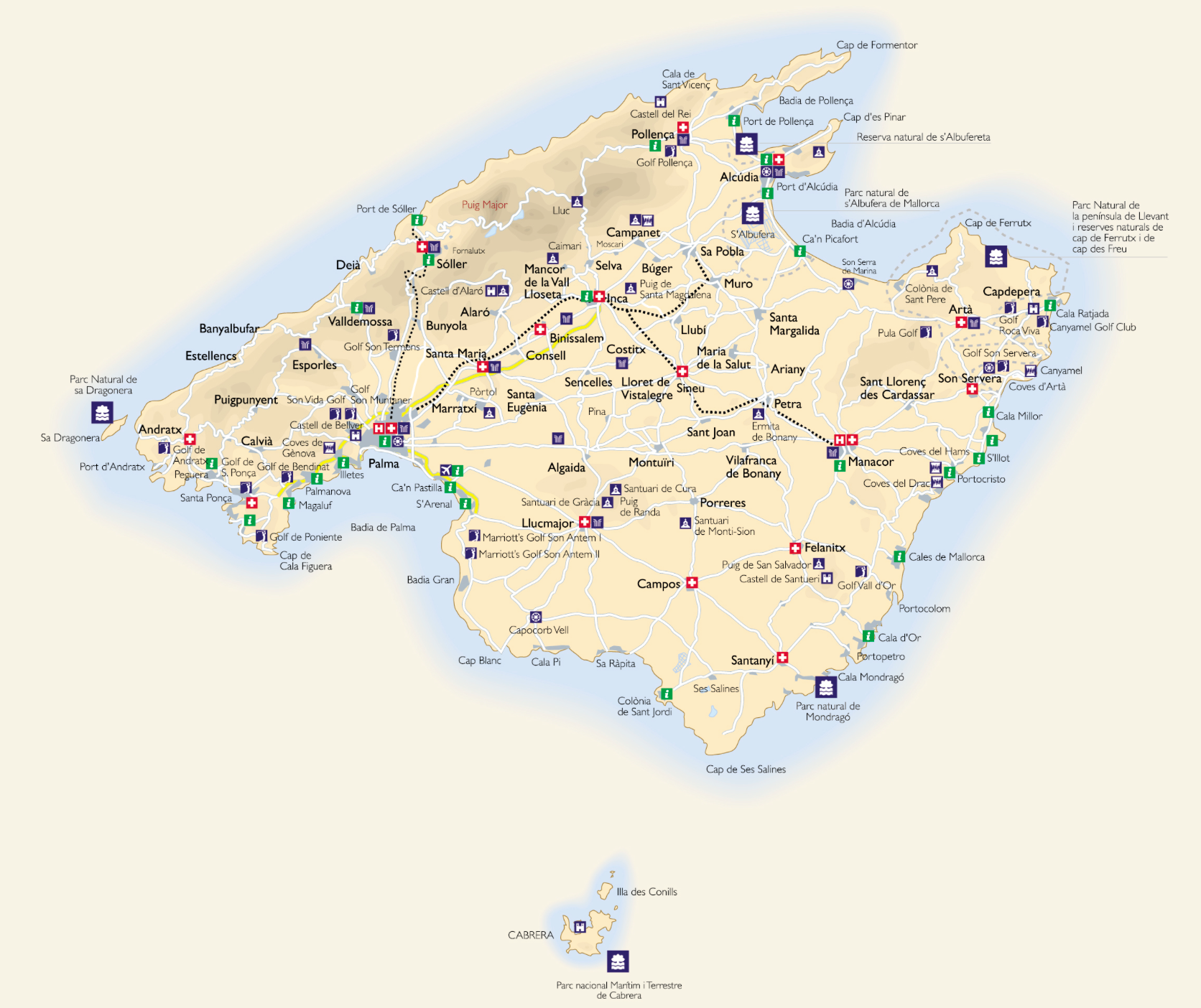 Mallorca and the Balearic Islands have been a popular destination for international tourism specially Germans, English and Scandinavian travelers for decades. Despite the recent challenges, Mallorca's real estate has continued to be in great demand and the rise in value of real estate has held steady.
Mallorca is without a doubt the star of the Mediterranean with its ravishing beaches, mountains and soulful villages, the character of the island will leave memories cherished for years to come.
For Chopin, Valldemosa was the "Most beautiful place on earth", for Miro, it was the pure Mediterranean light, and for the contemporary traveler its never ending charm.
A day in Mallorca could range from a variety of activities such as a round of golf in one of the 22 world-class golf courses, or a hike in the Tramuntana mountains among the limestone spires and bluffs reigning over the island's west coast. An afternoon stop for a "cata" at one of the interior's vineyards or an afternoon trek to a centuries old monastery. For those looking for a bit more action chartering a boat, scuba diving in El Toro, taking up wind-surf lessons or enjoying the night-life at one of the many bar and night club districts will be in the order of things. Mediterranean cuisine takes center stage, inspired as much by their Mallorquin traditions of suckling pig spit -roast to perfection paired with locally grown olives and wines to more vanguard and creative fusions of Michelin Star chefs.
There are many reasons why Mallorca ranks a top of Europe's holiday destinations. The island's breathtaking coastal landscape with endless "calas" and postcard bright-blue sea views, the appeal of a sundown beach stroll alongside a string of restaurants, the smell of paella and sea salt will keep some of us here for good, while others lured by the charisma of the island will make Mallorca their second home for a summer long holiday year after year.